Day 29, Song 48
Drunken Logic
What a Beautiful Morning!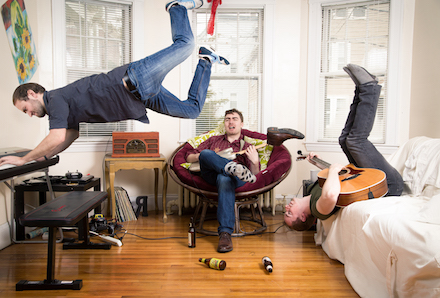 Drunken Logic's most recent album is Long Day's Journey to the Middle.
'What A Beautiful Morning!' is written from the perspective of someone who mourns an idyllic vision of the U.S. in the 1950s and early '60s — an era of safety and stability, at least in his mind. The song's accompanying video uses existing footage from the era to suggest that this vision was never truly a reality, and was brutally withheld from millions of people.
Lyrics
There is a place I used to know A cul de sac the middle class could once call home White picket fence, a clean cut lawn The neighbors smiled, and always left the curtains drawn What a beautiful morning here in the USA Everyday, everything, everyone in their rightest state What a beautiful morning here in the USA It seems like a dream, but to me it was yesterday When men were men, and women wives It wasn't much, but it felt so safe in black and white That was the place I used to know Before we had all of that trouble years ago